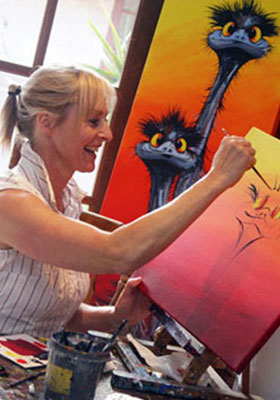 Wendy is a well-known artist and author based in Fremantle, Western Australia.
Wendy's quirky and distinctive range of Australian animal designs is popular worldwide. Although best known for her 'emu with attitude', her extensive range of printed cards, magnets, mounted prints, children's books, canvas prints and original paintings depict a menagerie of brightly coloured animal designs.
"I am proud to say that 95% of the products I sell are designed and made in Western Australia."
Wholesale enquiries welcome.

FOR TEACHERS AND PARENTS
FREE ACTIVITIES
Free activity sheets and fun resources for use in the classroom and at home…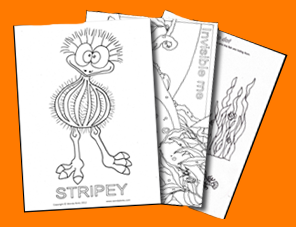 See how Stripey is bringing love and joy to the kids in Fiona Stanley Hospital
View our latest adventure to Fiona Stanley hospital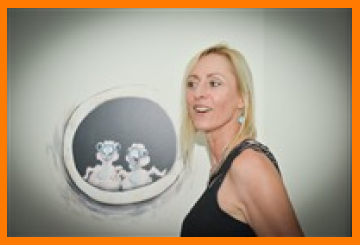 VIDEOS
'WHERE'S STRIPEY?' READ BY SHANE JACOBSON ON BBC
Well Known actor, Shane Jacobson reading 'Where's Stripey?' by Wendy Binks on the BBC's CBeebies program
SEE THE FAMOUS EMU CHICK 'STRIPEY ' BROUGHT TO LIFE BY CREATOR WENDY BINKS
See the famous emu chick 'Stripey' brought to life by creator Wendy Binks
WENDY BINKS PAINTING FUNNY EMU
'Crazy emus' painting demo by Wendy Binks at Atwell arts centre